•
"People can read one post on Facebook or do one Google search and debunk my degree in a minute."
Jon and I met with a local nutritionist here in Charleston this week to just chat about our program and collaborate on ideas regarding health and wellness, and when those words escaped the nutritionist's mouth, it all came together. In one big shocking "OH!"
You know, it's so true, isn't it? We read one thing on the internet, believe it to be true, and suddenly all  of the other experts in their field are wrong.
We're so willing to believe what one person says because it's the extreme, easy, or novel idea, rather than the one that's actually true.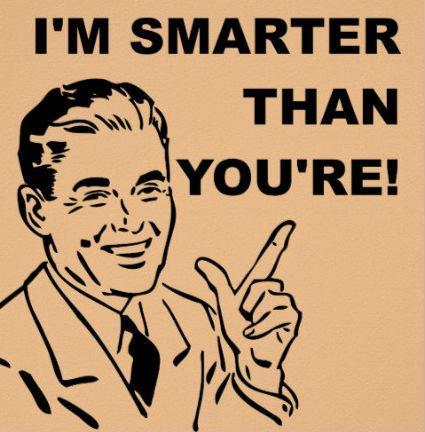 (Also, can we just appreciate this picture? Hilarious. I <3 grammar.)
In a Google search, suddenly I can claim I know more than the nutritionist, just because the search yielded a different answer than what this guy has spent YEARS of his life studying and practicing.
Has anyone ever seen Kevin Hart's stand-up shows on Netflix? Well, at the start of one, he huddles around with his posse and they chant together in their pre-show ritual "Everybody wants to be famous – but nobody wants to put the work in."
Well, it's true with weight loss and health, isn't it? Everybody wants to lose weight, but nobody wants to put the work in.
Everybody wants to be healthy, but everyone would rather take a magic pill instead.
Well guess what? You have to put in the work. You have to DO something. Just doing the same thing over and over and hoping a magic supplement will save you isn't going to do a thing.
EAT. REAL. FOOD.
🙂 Please