•
How many of you have ever gone to the grocery store before starting a new diet, adding all of these healthy choice items, diet this and diet that, and new vegetables that you swear you're doing to try and feel like a boss knowing that everyone who sees your cart knows you're a healthy eater, and better yet, everyone at the checkout counter?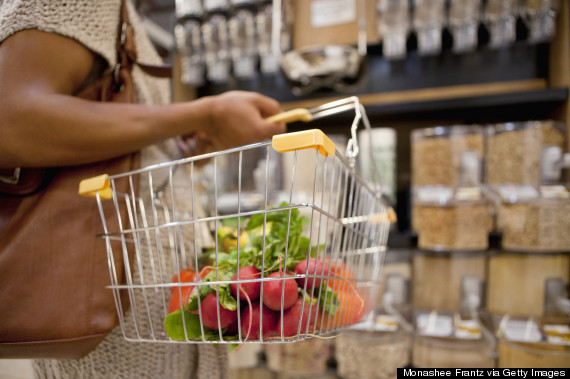 Ever feel embarrassed the next time you go and get the same checkout clerk and they see you buying Oreos, Ben & Jerry's Ice Cream, and Cheez-It's?
Well, that second trip to the grocery store sucks, doesn't it? It really is embarrassing! Like you hide the box of cookies and potato skins UNDER your frozen chicken and yogurt so that only the healthier options are visible from the cart. No one must know I've failed my diet already!
We do this all of the time, not just at the grocery store. We hide our chocolate cover
ed pretzels in the back of the pantry, we bury our wrappers underneath the rest of the trash, we live in shame of the foods we eat, because we simply can't control our consumption of hyper processed and sugarized foods!
I've been there. OFTEN.
Well, part of the problem is those "healthy" and "diet" foods you usually eat, are not healthy! If you've ever heard my live webinar about some of those "healthy foods" and "diet items" hopefully you've started cutting that out and started eating those real foods!
Anyway, I'm not going to lie to you, but since eliminating sugar and processed foods from my diet, I feel like a boss every time I go to the grocery store! Not just because of what's in the cart (love these Brussels Sprouts, almond butter, eggs and smoked salmon in my cart every week!) but because I never have that second wear-a-hoodie-and-sunglasses-to-hide-my-identity trip to the store later.
Who doesn't love that?
Food-shaming isn't my intention here. But I know I can proudly say I love what's in my grocery cart, I love the food I put in my body, and I love how that food makes me feel.